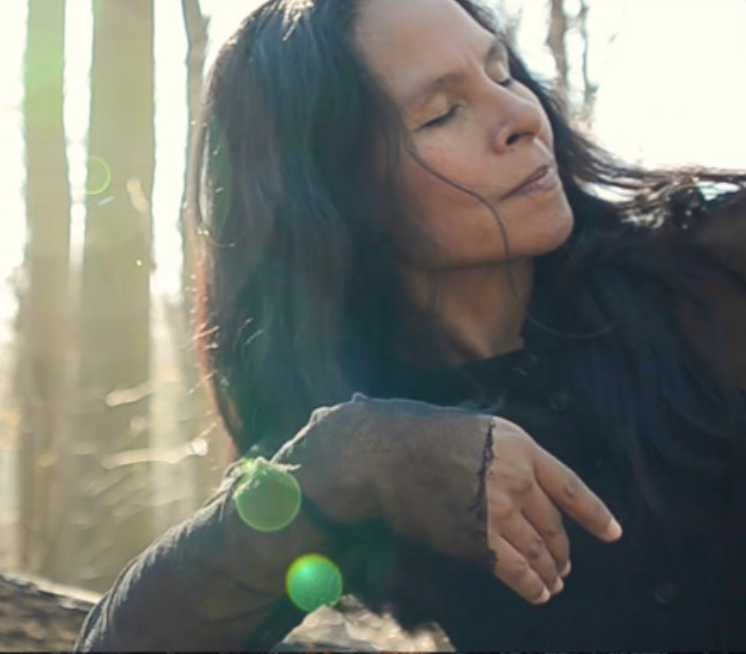 Dayna Martinez Morales
Born in Bolivia and raised in Germany, Dayna graduated from ArtEZ, University of the Arts in the Netherlands. She was selected for training at Alvin Ailey American Dance Center, Dancespace in New York and L 'École des Sables with Germaine Acogny in Senegal. She has worked for AYA, Don't Hit Mama, Herman van Veen (NL) and The Next Stage Project (USA) among others. With a broad and diverse experience in dance, she embodies the bridge between worlds. She interprets the work of choreographers with many improvisation skills and a remarkable background in various genres: from Classical to Modern to Contemporary Dance and Jazz to Urban and Traditional.
Dayna's starting point is the search for connections between different bodies, old and new culture, identity, ritual, and transformation. Researching traditional and autochthonous rhythms and dances from different cultures like a.o. Bolivia en Senegal, Dayna uses "tools" that she and her partner Vincent Verburg have been developing by working over several years with dancers from different cultures such as Latin America, Africa, North India, and Europe. As artistic leaders of Movementalist they realize projects together and independently of one another. Their performances they create for different groups such as 'El Ballet Official de Bolivia', 'Theater-group Badungduppa in Assam', 'L'École des Sables in Senegal', and the 'Amsterdam University of the Arts'.
In Dayna's performances, she aims for an inclusive dialogue towards a culturally diverse audience. She collaborates with various disciplines such as theatre, music, dance and visual/digital art. Her dance language contains a brand scale of dance backgrounds and through that style transcending and authentic. Since her residency at the Plein Theater of Amsterdam, she involves scientists, writers, speakers, and bodyworkers in her creative process and performances. Dance for her is contact and communication without judgment. Therefore she invites her audience to experience together with her and to step out of the usual viewing experience. The experience can take place during a long-time performance, or by placing unusual moving images on locations other than the theatre, with people passing by becoming part of the performance.
---
Agenda
Museum Night Amsterdam 2019
With performances by Istanbul Queer Art Collective, Shailesh Bahoran, Sytem, Dayna Martinez Morales and guided tour with the curator Jo-Lene Ong.