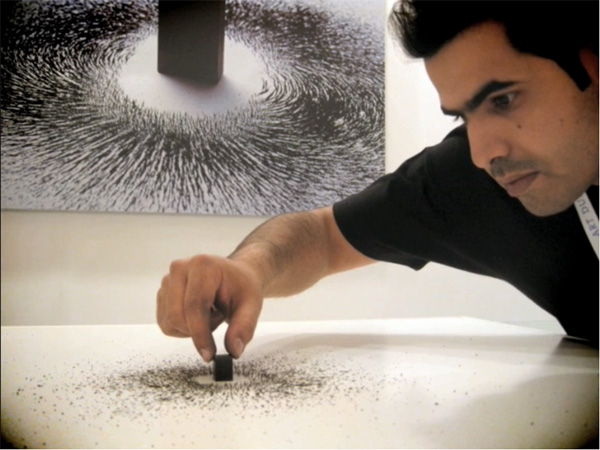 Ahmed Mater
Ahmed Mater (b. 1979) is physician turned visual artist. When he was 18, Mater stared studying medicine but also became one of the founding members of the Al-Miftaha Arts Village in Abha around the same time.
In 2008 Mater co-founded the artist collective Edge of Arabia, drawing international attention to his art. His art practice is interdisciplinary, covering techniques such as photography, calligraphy, painting, installation, performance and video. Through his work, he explores narratives and aesthetics of Islamic culture in an era of rampant globalization, consumerism and transformation. His practice is further informed by his daily life as a practicing physician and his traditional upbringing. He was a participating artist in the Framer Framed group exhibition Crisis of History #1, on show from 2 May to 28 August 2014, curated by Robert Kluijver.
Mater is currently viewed as one of Saudi Arabia's most influential contemporary artists and his work has been collected by institutions like the British Museum and the Los Angeles County Museum of Art. Interested parties in the Netherlands may contact the Greenbox Museum of Contemporary Art from Saudi Arabia in Amsterdam, where various works of Ahmed Mater are on display.
Mater is currently living and working in Abha, Saudi Arabia.
---
Exhibitions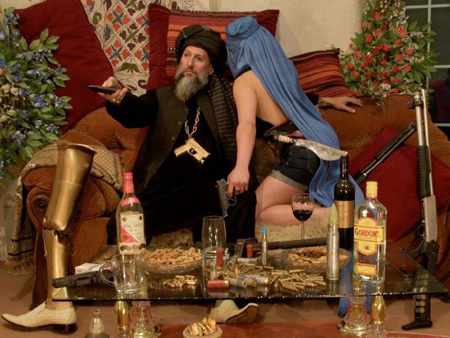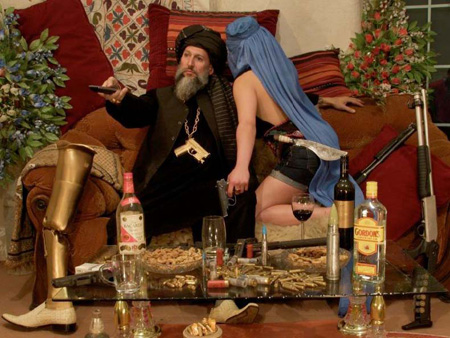 Exhibition: Crisis of History #1
Curated by Robert Kluijver