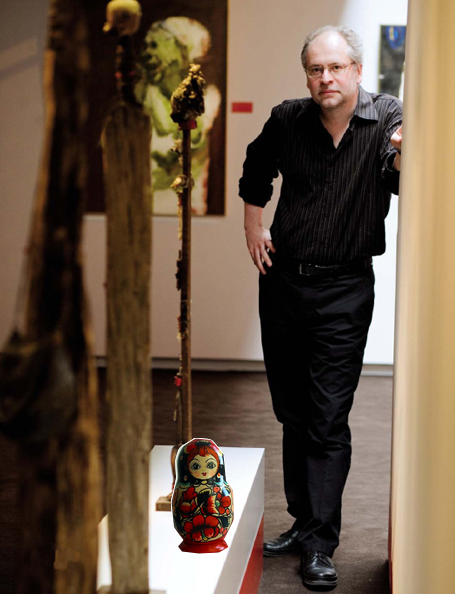 Wouter Welling
Wouter Welling is the curator of contemporary African art and the African diaspora at the Afrika Museum (Berg en Dal) as well as a guest curator of contemporary art at the Royal Tropical Institute (Amsterdam). Since the 80s he has been working as an art critic and a curator, occupying himself with work on globalization and interculturalism in the art world.
Welling has written numerous articles and publications about both western and non-western art. While at the Afrika Museum, he has published the books Ad Fontes! Een interculturele zoektocht naar verborgen bronnen (2001), >Kijken zonder Grenzen – hedendaagse kunst in het Afrika Museum, de collectie Valk en verder (2006) en Roots & More – De Reis van de Geesten (with Irene Hübner, 2009). For the Royal Tropical Institute, he has drafted a policy on contemporary art (2008). In 2009 he has published a monograph on Indonesian artist Heri Dono (with Helena Spanjaard).
---
Agenda
The Slanted View
On the practice of art criticism and the criteria of evaluation used by Dutch art institutions.
Collecting without Borders
Ethnographic, historical and art museums in dialogue on collecting and presenting global art.
---
Magazine