Roshini Kempadoo
Roshini Kempadoo (b. 1960) is a media artist, photographer and scholar. Her research, multimedia and photographic projects combine factual and fictional re-imaginings of contemporary experiences, histories and memories. Kempadoo's photography and artworks are created using montage, layering, narration and interactive techniques of production.
In 2004 and 2005 she had a mid-career exhibition at Bournemouth and London with work from 1990 to 2004. Other group exhibitions include Wrestling with the image. Caribbean interventions at the Art Museum of the Americas, Washington DC and Rester et Partir in Mali, both in 2011. Roshini Kempadoo was a participating artist for the Framer Framed group exhibition What we have overlooked in 2016, curated by Mirjam Westen, as a collection presentation of Museum Arnhem. In 2016 she also presented her publication Creole in the Archive: Imagery, Presence and the Location of the Caribbean Figure (Rowman & Littlefield International, London) dealing with popular imagination of the Caribbean figure through 19th century photography.
She currently lives and works in London.
---
Exhibitions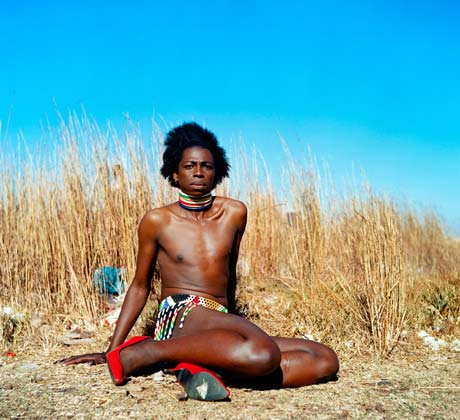 Exhibition: What We Have Overlooked
A collection presentation of Museum Arnhem, curated by Mirjam Westen