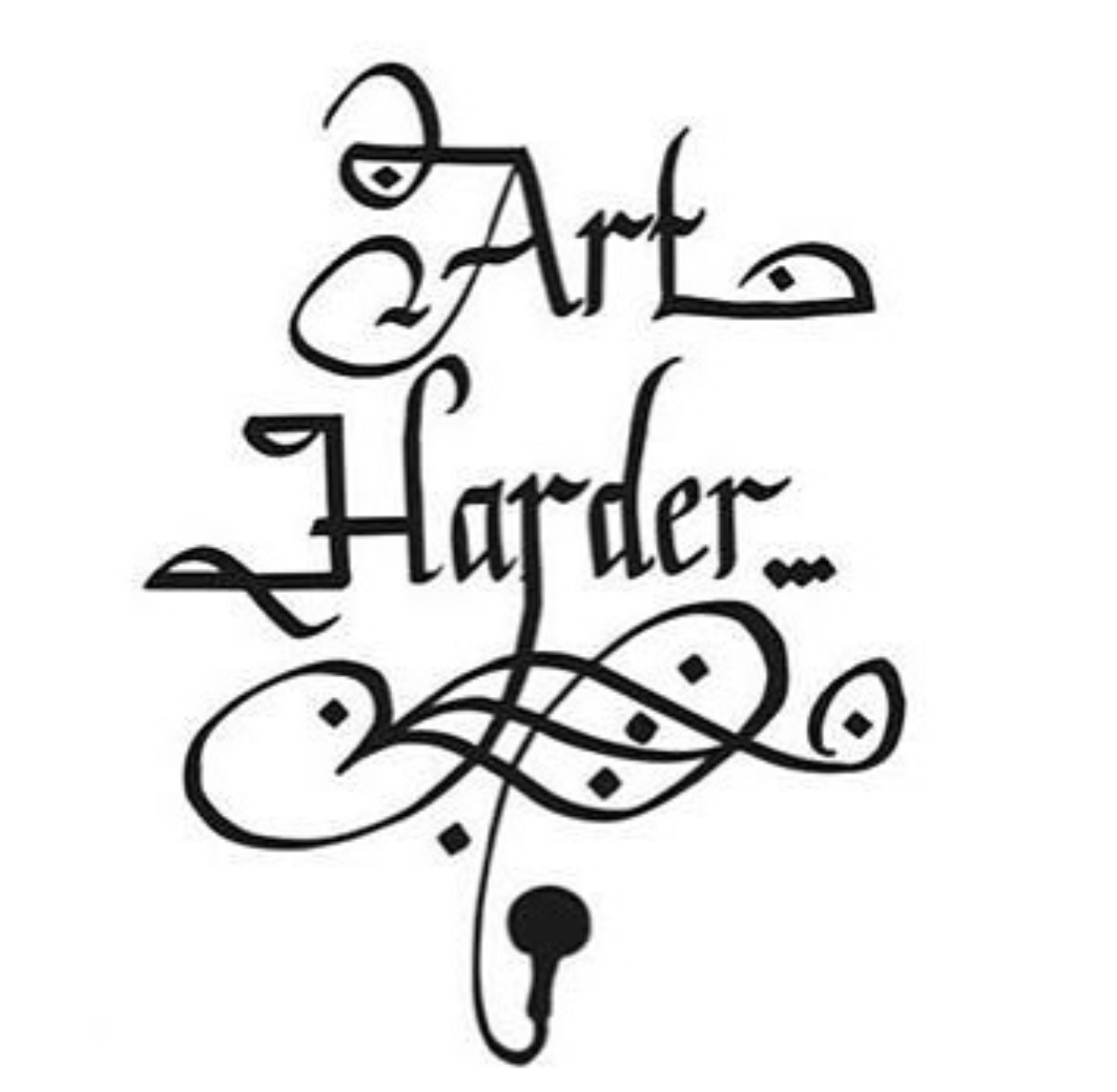 Art Harder
Roziena Salihu, one of the co-founders of the platform is a multidisciplinary creative.Starting as a performing writer in 2014, crossing numerous art disciplines and writing short fiction stories, Roziena expanded as far as writing a short documentary titled Fufu met appelmoes (Fufu with applesauce). Besides working behind-the-scenes and expressing herself through writing, Roziena is also a spoken word performer with experience on many acclaimed stages, along with working as a voice actor.
Zeinab el Bouni, on the other hand, entered the world of spoken word slightly later – in 2018, with a poem collection En ze leefden nog. Nevertheless, Zeinab has been actively engaged in the poetry and spoken word scene. Circle Sessions is another project she runs, and the spoken word shows Lost Project and Poetry Circle Nowhere were projects she participated in too.
Last but not least, Sandy Bosmans completes the founding team of Art Harder. Just like her two colleagues, spoken word is not her only occupation. Sandy is a poet and a theater writer. She has been a part of many poetry events and competitions. In 2019, Sandy wrote her first play, Homecoming. Reaching her skills beyond her established media, Bosmans co-wrote an animation project dedicated to empowering of Black girls, titled Anouschka. Although active in the spoken word and writing scene for some time, Sandy is only preparing to expand her visions and explore different ways for expressing her creative skills.
Art Harder will stage a versatile performance of spoken word, as a part of Framer Framed's Museumnacht programme on 6th of November from 19 until 23h.
---
Agenda
Museum Night 2021
Performances by Art Harder, Cat Smits, DJ Mr. Winter & more